Great Lakes Carpet Service Questions and Answers
There are hazardous levels to all cleaning chemicals used from good to worse but now you can choose to go with all natural products. Ask your carpet cleaning professional on what type of chemicals they use.
Drying of your carpets and upholstery depends on the following factors:
The method of cleaning best suited to get the best results without damage
The absorbency properties of the fibres in the item (wool, nylon, cotton, polypropylene etc.)
The degree of soiling the item has suffered
The level of sophistication of the equipment being used
The competence of the cleaning technician
The ventilation provided
The humidity conditions
Whether artificial drying systems are added to the process e.g. air movers
Regardless of all the above, based on published standards, drying of soft furnishings must be achieved within 24 hours or the technician may be deemed to be at fault.
However, with all conditions at their most favourable, carpets can be dry in as little as 30 minutes to 2 hours.
No, but it would help if it was tidy. Removing valuable vases and picture frames to another room would also help. Otherwise we move any item of furniture if it is safe to do so and then we put it back placing protector pads underneath to prevent staining the carpet with rust or unstable furniture dyes and varnishes.
The frequency depends on your own comfort levels. Your comfort levels may be based on being blissfully unaware of the health issues related to inadequate or noty frequent enough cleaningb of your soft furnishings. Over the years, various surveys from reputable organizations have arrived at conclusions that our floor coverings are as much as 7 times as dirty as the pavement outside.
Carpets and upholstery need to be cleaned regularly. Some need to be cleaned more often than others. Lets also not get confused with allowing a little dirt to build up in our soft furnishings which enables us to build up some natural resistance with the build up of allergen like dust-mite faeces.
Based on our expertise and industry wide standards, you need to consider having bedroom carpets, upholstery and mattresses cleaned at least once per year together with your family room. Family room/dining room, hall and stair carpets need to be cleaned more for more pleasing appearance and to protect your investment
The family area and hall carpet may look a little grubby, but it is almost guaranteed that your bedroom carpets are a less healthy environment even if at first glance they look cleaner. Look at the dust levels under your bed!!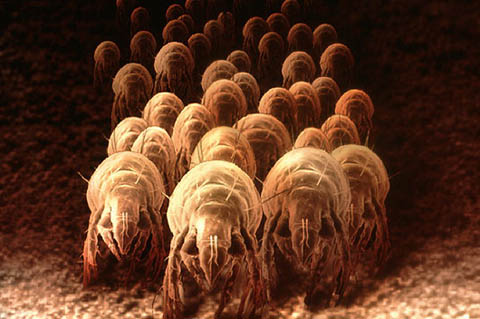 You should see if they have customers who you can call for references and if the service provider is licensed and insured. Also, check how many years they are in the business and if it is owner- operated or not. Usually, if it is owner- operated there is a level of pride that goes along with owning your own business and running it well.

Call us today at 1-877-767-7784 for free estimates or booking and rest assured then we will arrive on time to provide you with a professional service.